Steven Sanders BA (Hons.) FCCA
Director
Steve is one of the directors at Clover Accountants. After gaining a BA (Hons.) in Accountancy and Finance in 2004, he then started to work in practice and qualified as a Chartered Certified Accountant in 2008. In 2011 Steve decided to form Clover Accountants along with Steve Tamplin. The practice was created on the basis that we want to become an additional member of our client's organisation, or team, that is available for advice and discussion throughout the year not just be a year-end accountant. He recently ran the Paris Marathon to raise funds for the Edwards Trust. When not working Steve spends most of his time with his young family, but he has been known to play golf with a lot of optimism and watch Aston Villa F.C..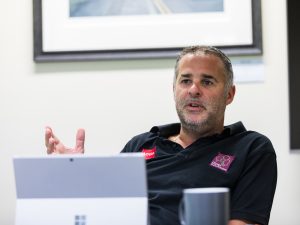 Steven Tamplin FCCA
Director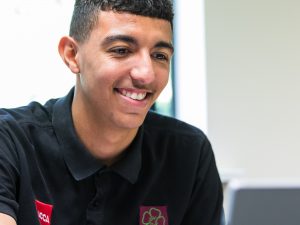 Leyton Hines
Accounts Assistant
I have been an accounts assistant for Clover since completing my A-Levels 2 years ago. I have completed the Foundation Certificate in Accounting with AAT and am currently studying the Advanced Diploma in Accounting with AAT. In my spare time I enjoy playing football and socialising with my friends and family.
Coronavirus (COVID-19) update
---
As a valued member of our community, we appreciate the trust you place in us to make sure all your critical services continue.
We are committed to an evidence-led and common-sense approach to containing the coronavirus outbreak and mitigating its impact on employees, customers and our wider business operations.
Please be assured we are preparing for our services to continue as normal. We have business continuity plans in place to minimise the risk of infection and make sure we can continue to deliver a business-as-usual service to our customers should an infection occur at an office. These include implementing clear guidelines for employees, providing support and advice for anyone who needs to self-quarantine, and issuing guidance on following safe hygiene practices across the organisation.
You can find further information on Covid-19 below to keep you updated:
Close